Gender:

Unisex

Department Name:

Adult

Charge Unit:

Bottles

Weight:

0.13

Shelf Life:

2 years

Packaging:

Bag Package

Certification:

CFDA

Brand Name:

Alliwise

Origin:

US(Origin)

Usage And Dosage:

2 pcs/day

Product Specification:

60/120

Ingredients:

Omega 3 Fish Oil

Date of Manufacture:

in the last two month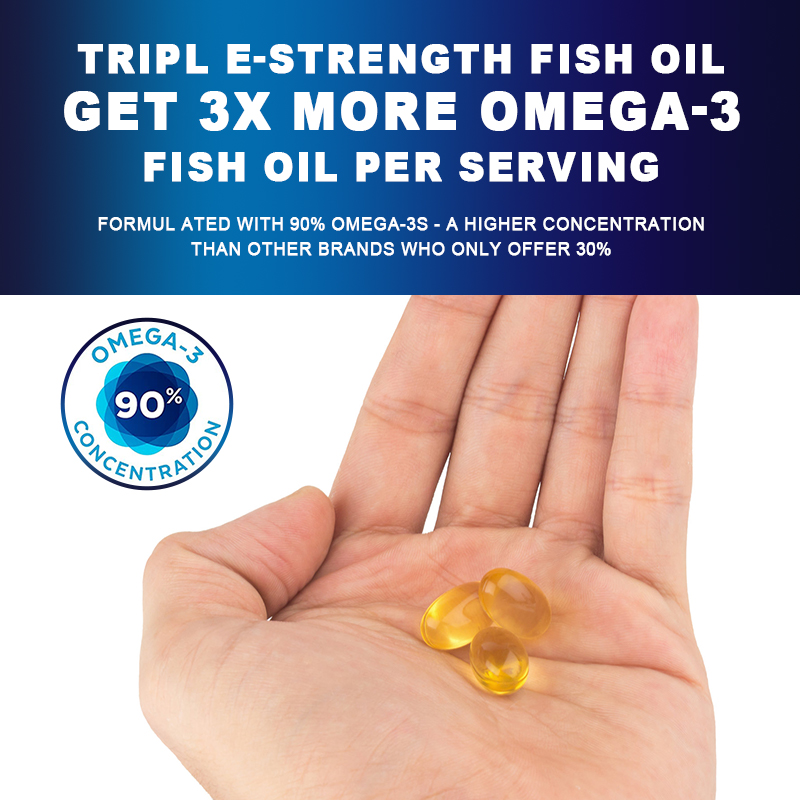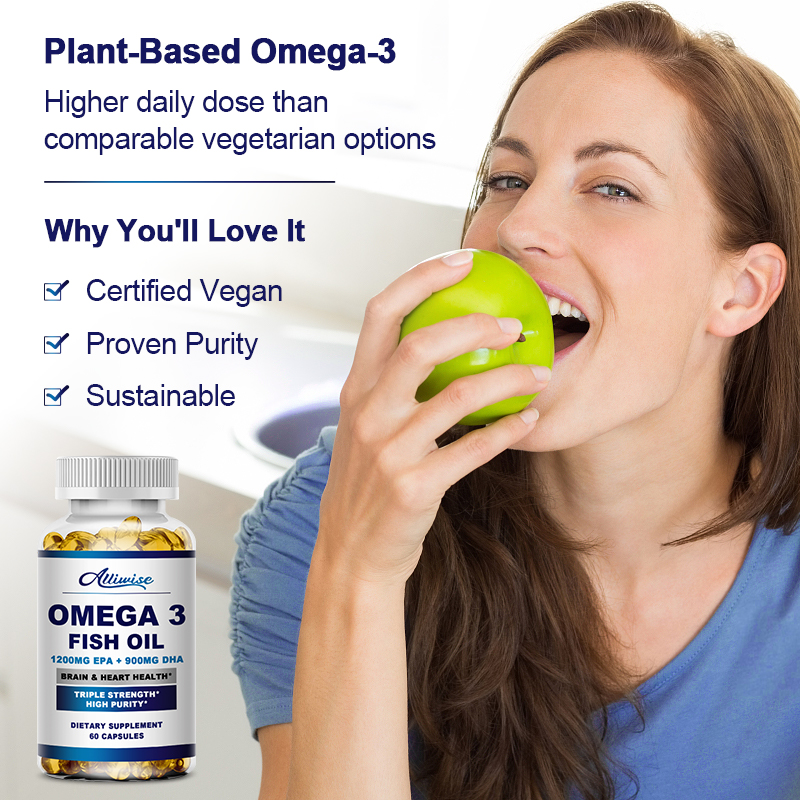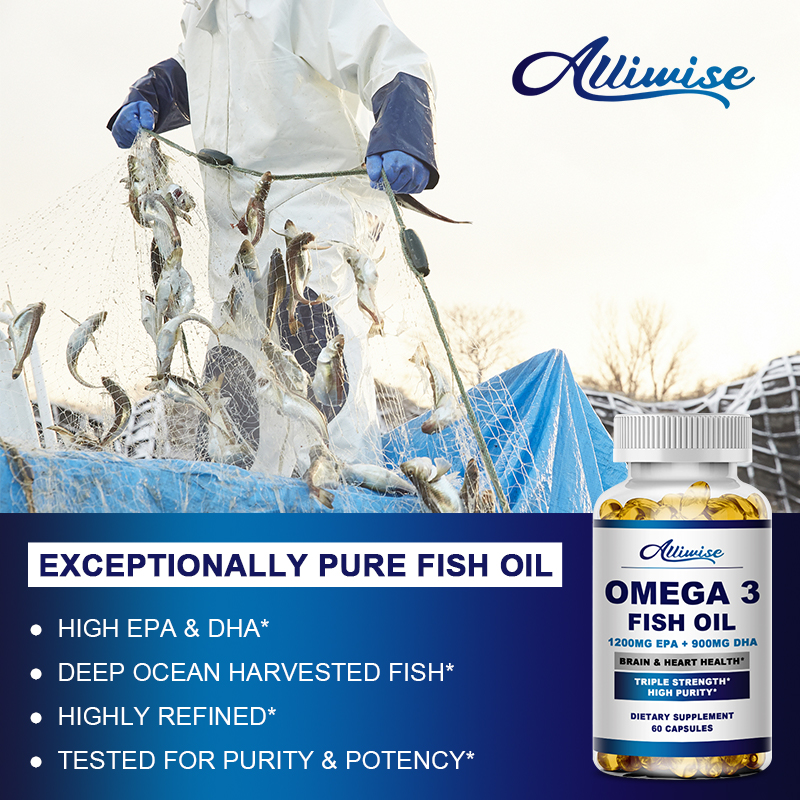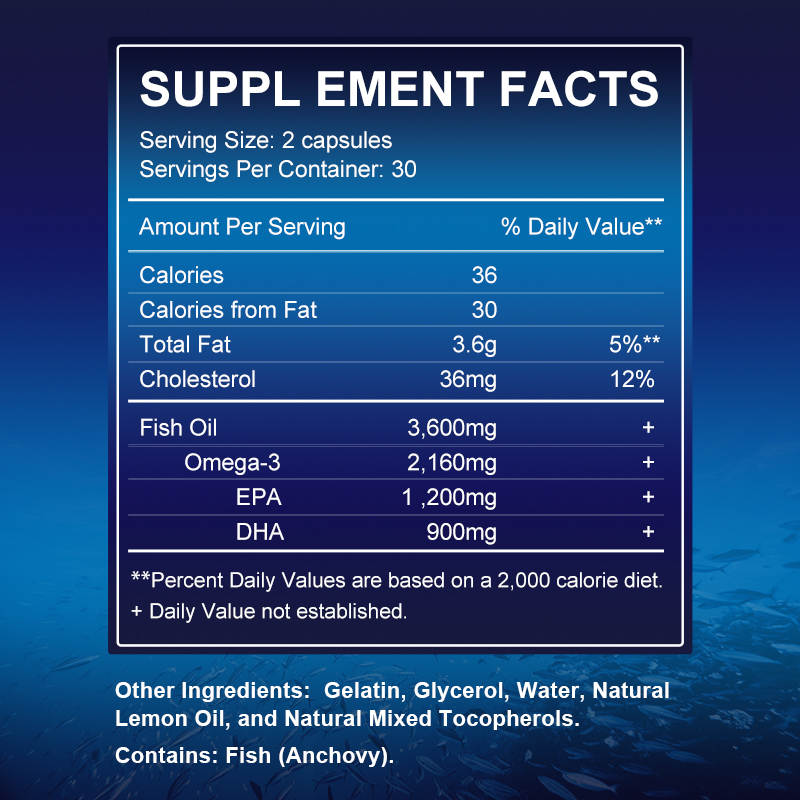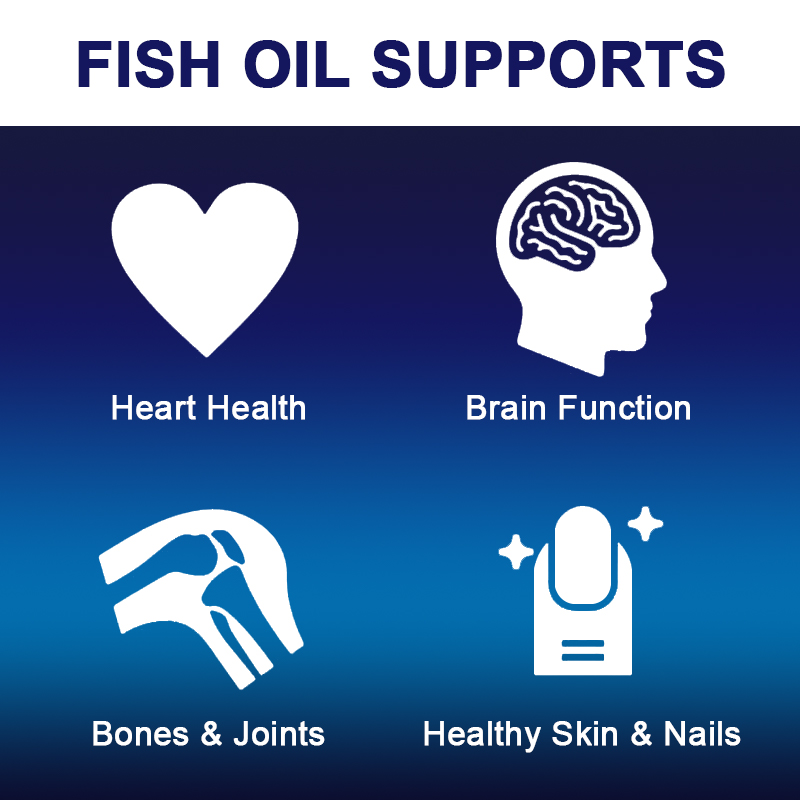 Features:
🌱3x the Omega 3s: Each serving contains 2,000 mg of fish oil delivering 1,400 mg of omega 3s – that's 3x more than traditional fish oil pills! Every capsule has the perfect ratio of 800 mg of EPA & 600 mg of DHA, giving you the most out of every dose.
💪Helps Promote Overall Health: Our extra strength fish oil contains the richest sources of omega 3 fatty acids, helping support your brain, heart, immune system, and bones and joints.
👍Optimal Absorption, No Fishy Aftertaste: The enteric coating enables better absorption to help provide the full benefits of fatty acids; our advanced purification process helps make the pills easy to swallow, with no fishy aftertaste or burps (*Allergen warning: This product does contain soy).
💚100% Non-GMO, Advanced Purification: We only source from fresh, wild caught fish – not farm raised; we also purify the fish oil using molecular distillation to remove heavy metals and PCBs, as well as reduce the risk of other toxins.
💡A Better You Starts Here: Our mission is to encourage people to become the best version of themselves; whether you're looking for improved digestive health, liver support, joint pain relief, an energy boost or a detox, we have a product to help you get there.
📖Direction
Get 3x the amount of EPA & DHA taking 2 or 3 fish oil pills every day.
🎁Package
60/120pcs Deep-Sea Fish Oil Capsules